Street Racing Injuries
I guess you feel pretty cool racing around town, zipping in and out of traffic like your a race car driver? Guess you feel pretty invincible while sitting in the driver's seat laughing and racing from traffic light to traffic light? Or maybe you feel those few drinks you and did not impair your ability to drive properly?
Each accident is different, but even the less severe ones cause injuries to you personally that will, at some point will cause you a problem.
Broken Foot

Broken Leg

Fractured Arm

Concussion

3rd Degree Burns

Deep Cuts

Broken Nose
This list could go on and on of the many injuries that people have sustained as the results of street racing. Some are not so lucky and ends the life of a loved one or permanently inures them in a big way. Let's step against street racing and put an end to it today.
Street racing harms every person on the highway, including all those NOT street racing.
- NEWS PRESS -
REDWOOD CITY, Calif. - An 18-year-old charged with killing two members of the Tongan royal family and their driver in a high-speed crash pleaded not guilty to vehicular manslaughter.

Edith Delgado was held in lieu of $3 million bail after her arraignment in San Mateo County Superior Court on manslaughter and speeding charges.

Delgado, was charged with killing Prince Tu'ipelehake, 56, and Princess Kaimana, 46, in the Wednesday night crash on Highway 101 in Menlo Park, about 30 miles south of San Francisco.

Why is street racing dangerous?
Well, for starters, let's compare the differences with professional racing and street racing. Take for example; all the general traffic on the roads versus a closed course and concrete walls. Or how about all the inspections and tolerances a true race car goes through versus your part's conditions that are of lesser quality and well used. Or maybe the training and years of experience put behind the wheel versus your experience of a few years.
These are just a few of the many reasons why your street racing is NOT the same as you being a race race driver on a track, closed off and with standards.
Let's put an end to this tragic road game being done all across the world.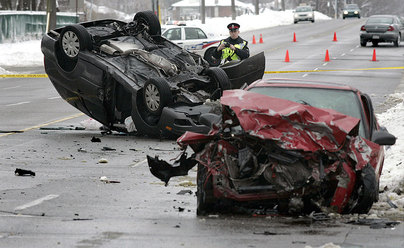 Street racing is a deadly game that puts not only you, but also innocent lives, at risk of death or serious injury.
You also risk having your license revoked for 10 or more years, having your vehicle impounded, sold or crushed and losing gainful employment for many years to come.
Most employers are required to run your license for insurance purposes (even if you do not drive a company vehicle) and must refuse to hire you when they become aware of your illegal street racing conviction.