Stop Street Racing - Supporting Clubs
These car clubs & community organizations stand strong against street racing and help to enforce community laws. They are listed in order of joining SSR.

Tricked Out Car Club - Friendly, Respectful & Professional - car, truck & motorcycle club.

Emerald Coast Corvette Club - The Florida Panhandle's best Corvette exclusive club.

Classic Cruisers - Bay County, Florida's premier classic car club featuring those oldies we all love so much.

Panama City Marketplace - Panama City, Florida and The Beaches local info and places to go.

Genuine Racing - Southern California race team centrally located in the Conejo Valley, California area.

Join the forces and be listed here!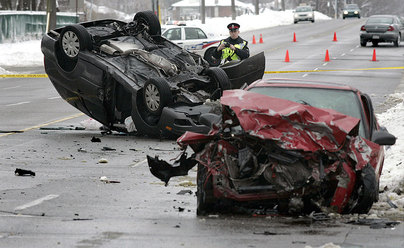 Street racing is a deadly game that puts not only you, but also innocent lives, at risk of death or serious injury.
You also risk having your license revoked for 10 or more years, having your vehicle impounded, sold or crushed and losing gainful employment for many years to come.
Most employers are required to run your license for insurance purposes (even if you do not drive a company vehicle) and must refuse to hire you when they become aware of your illegal street racing conviction.